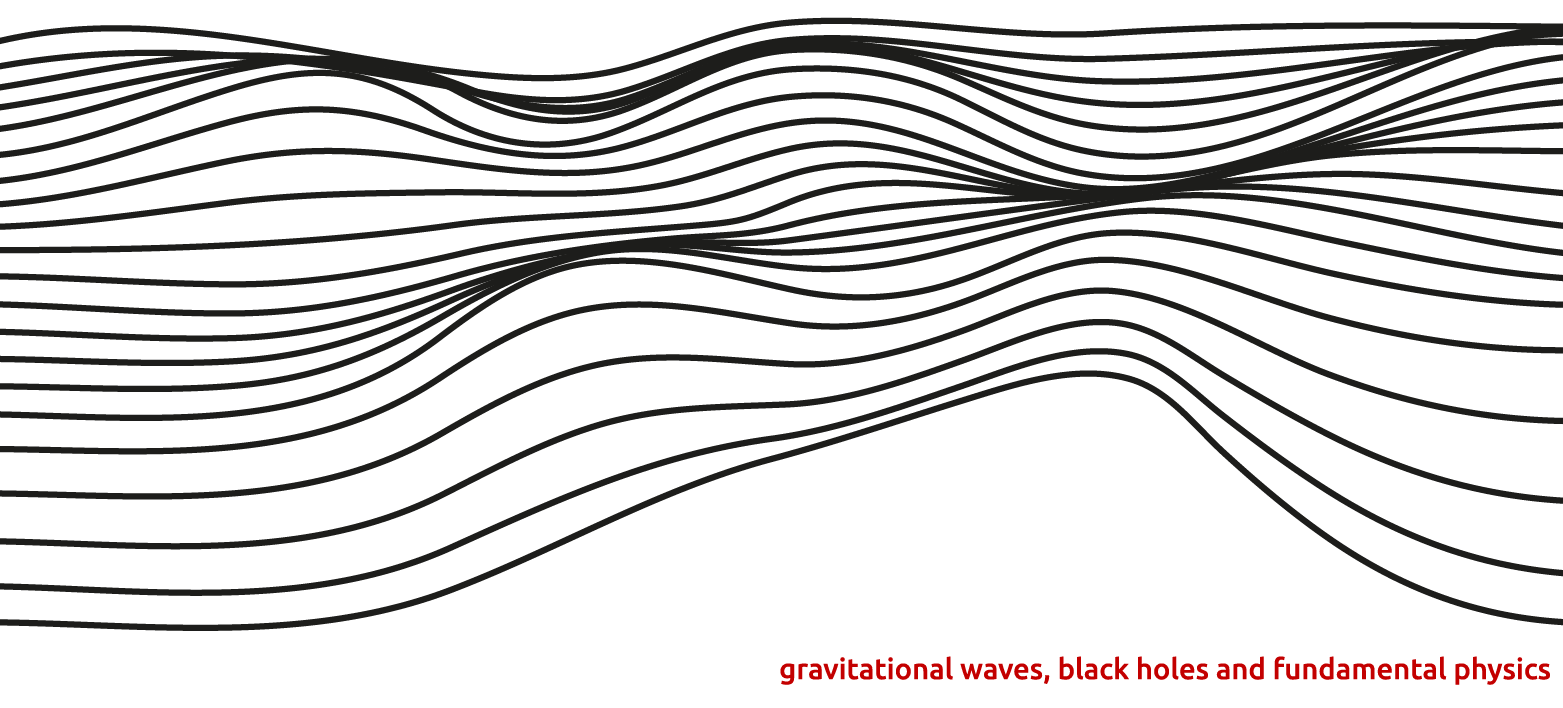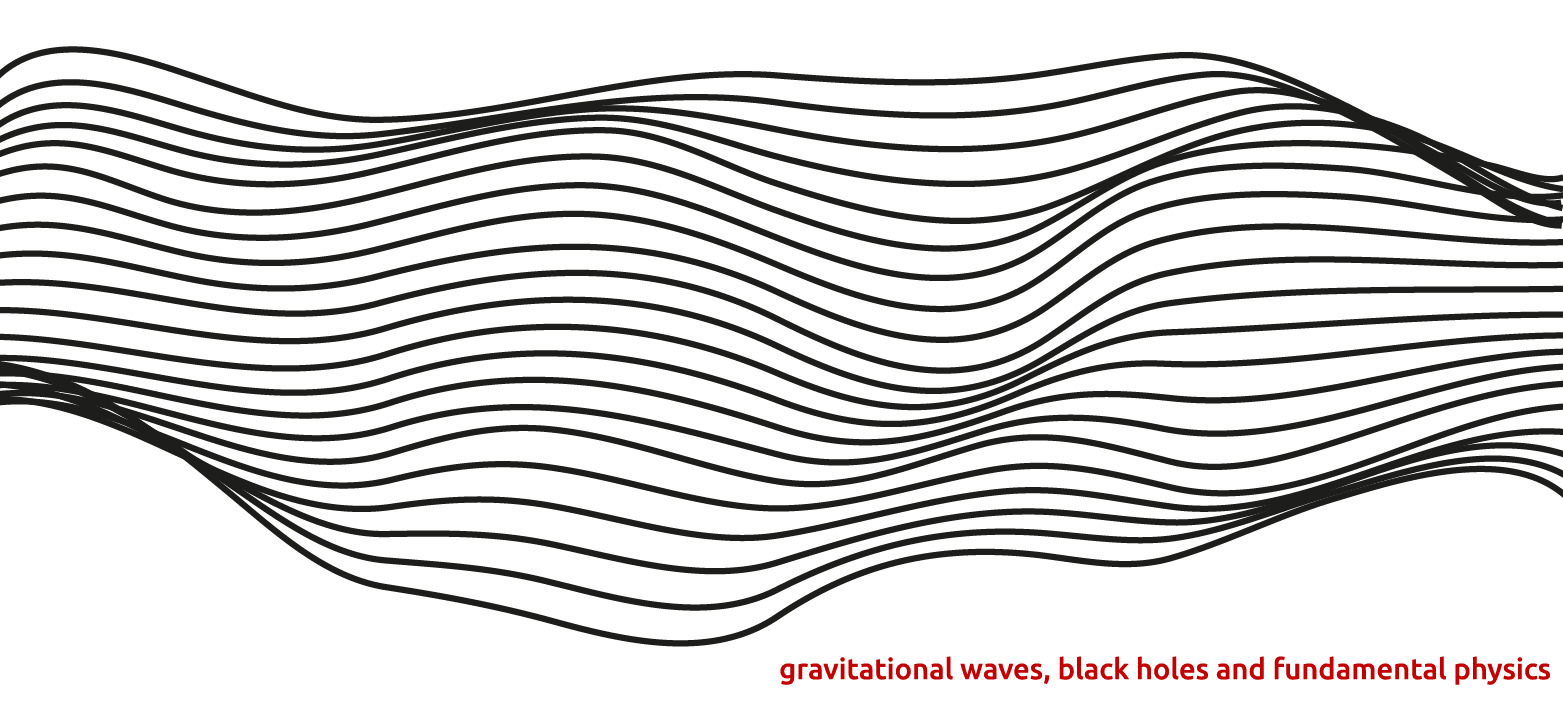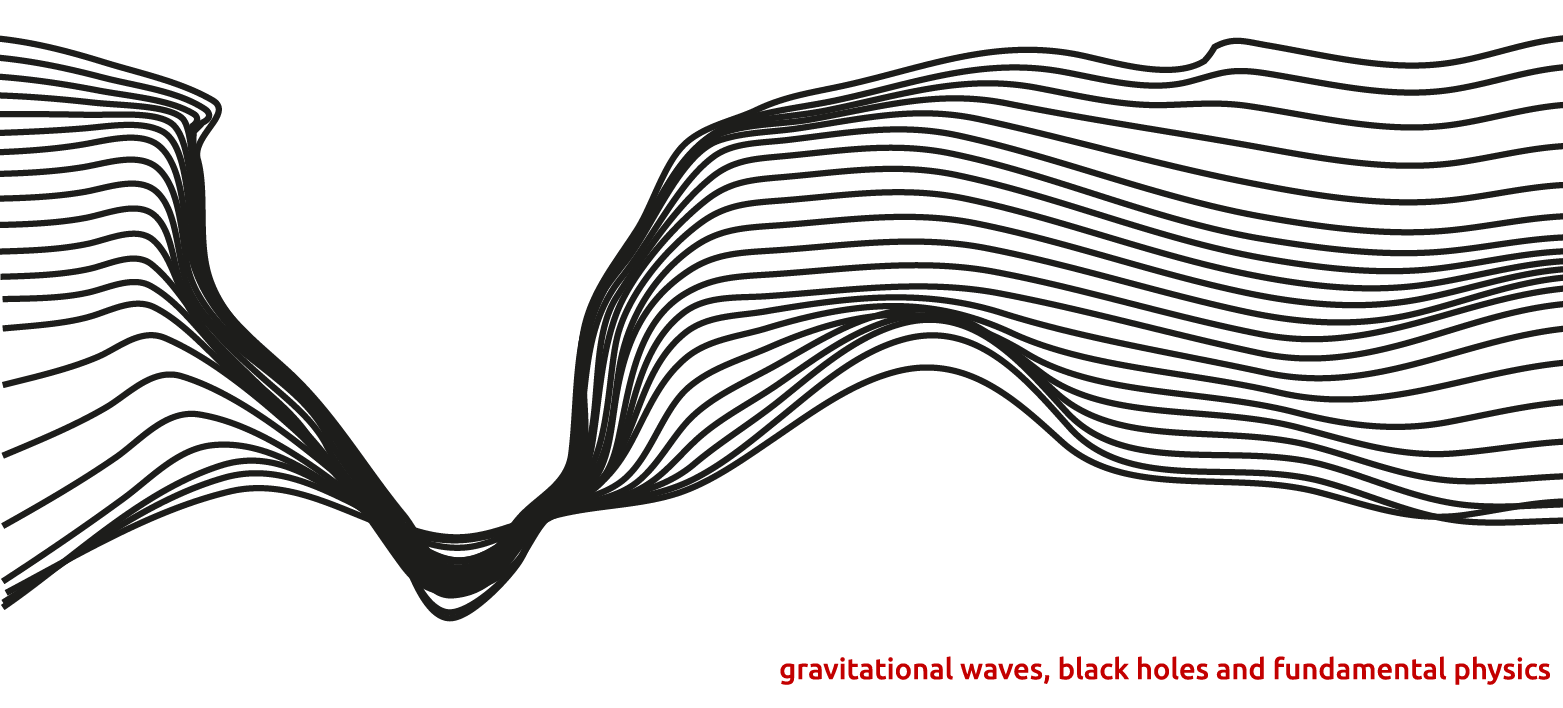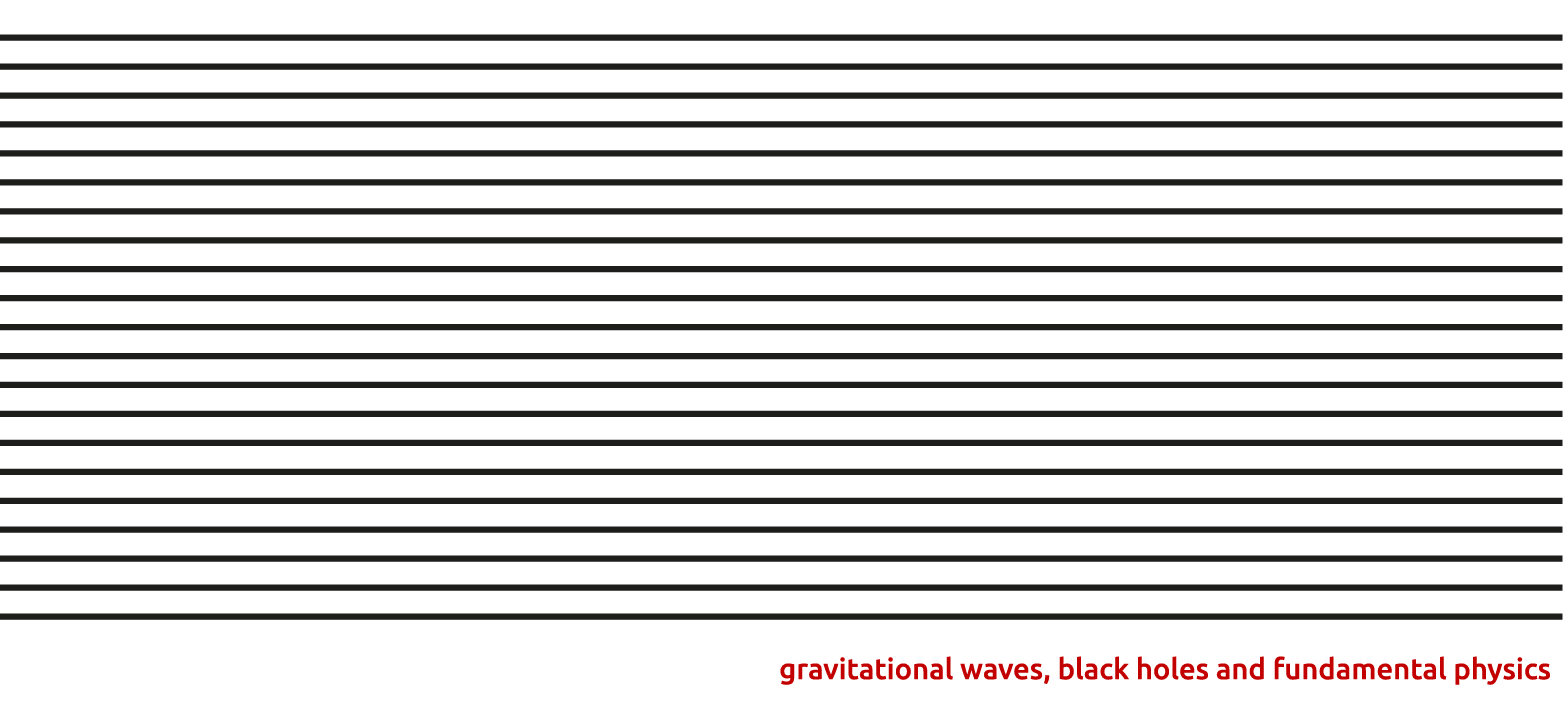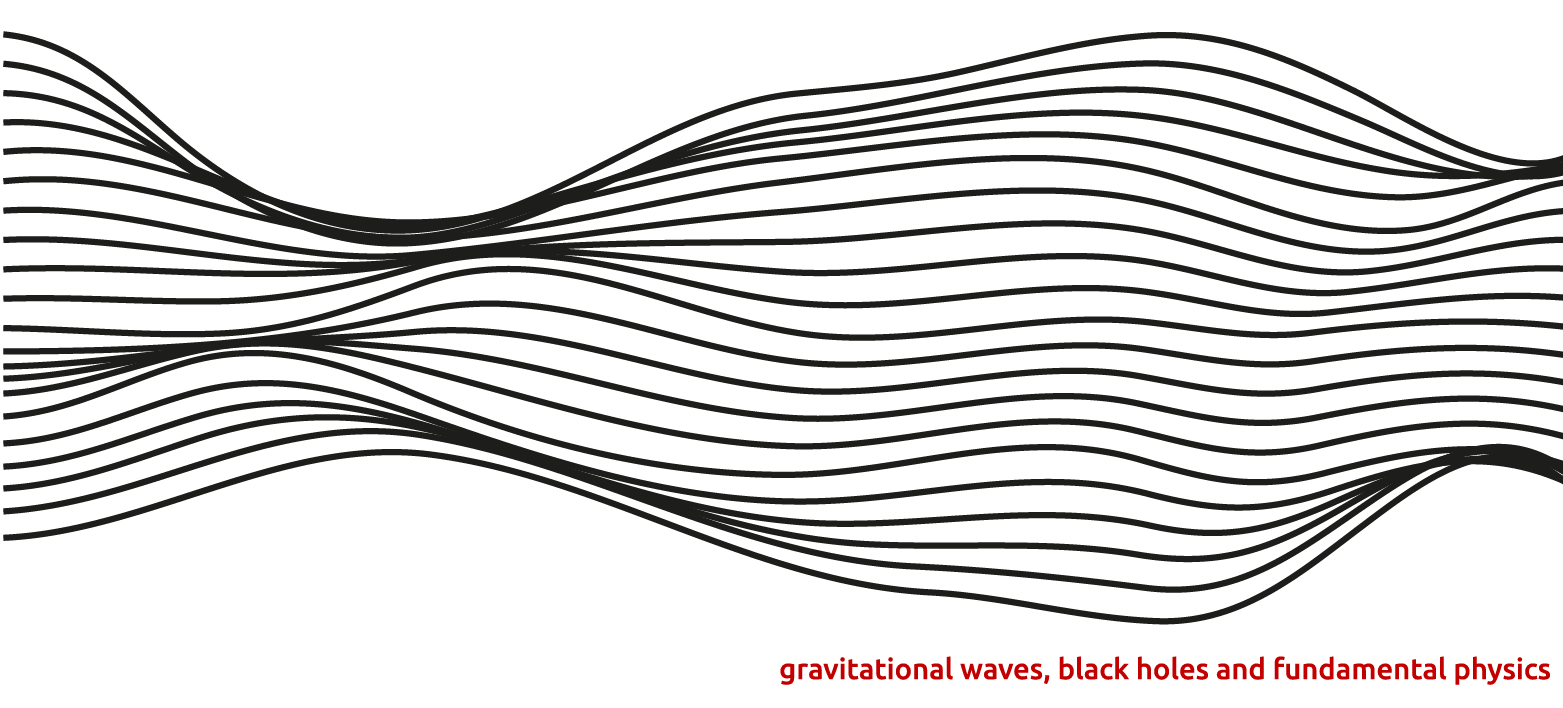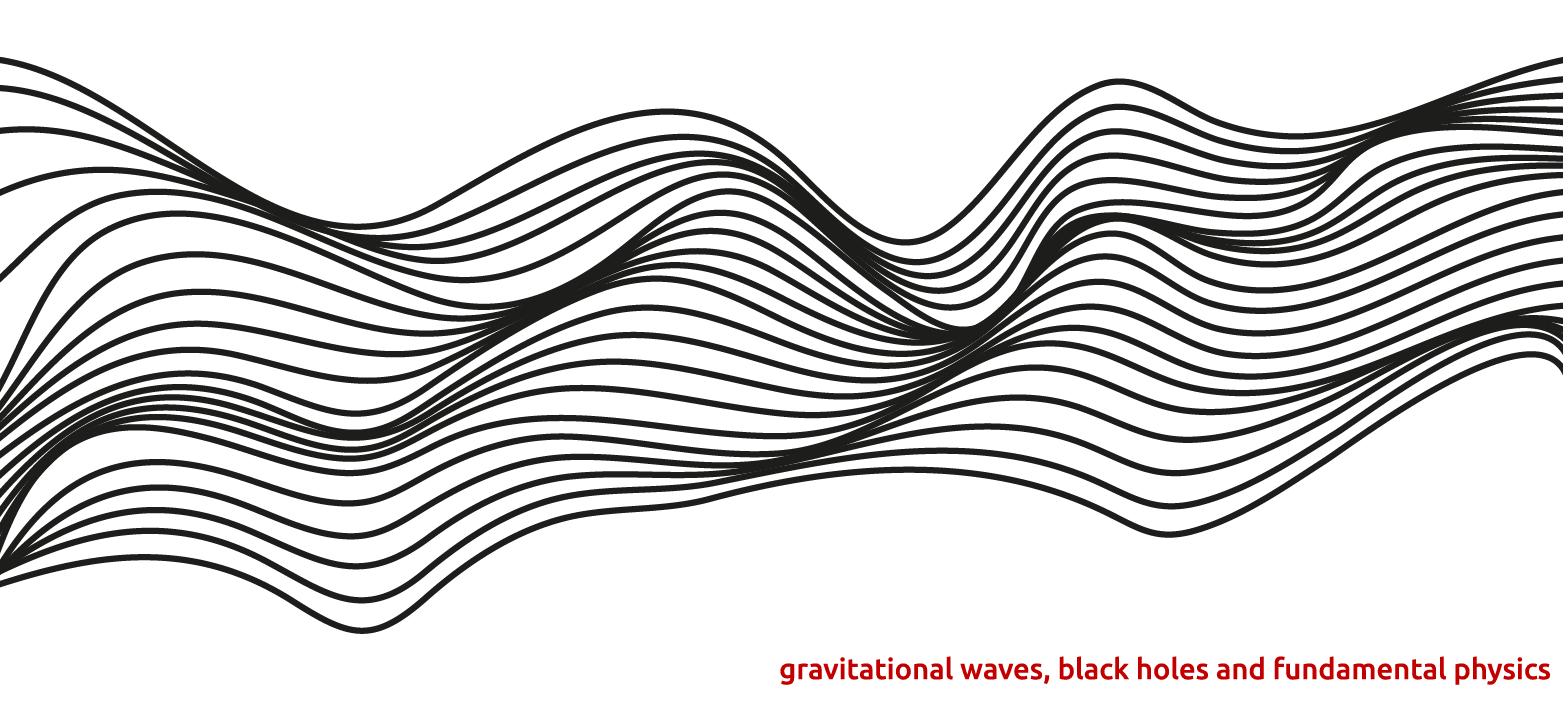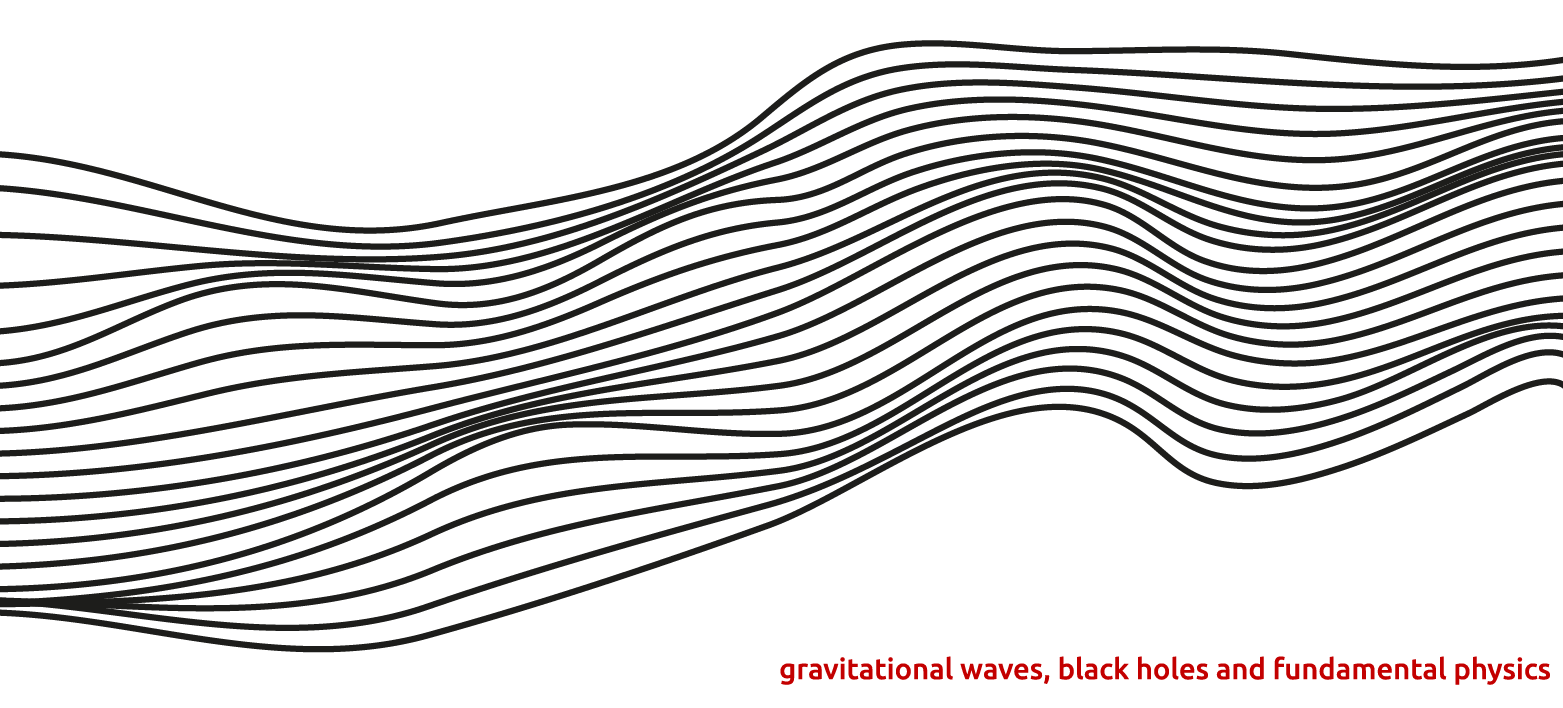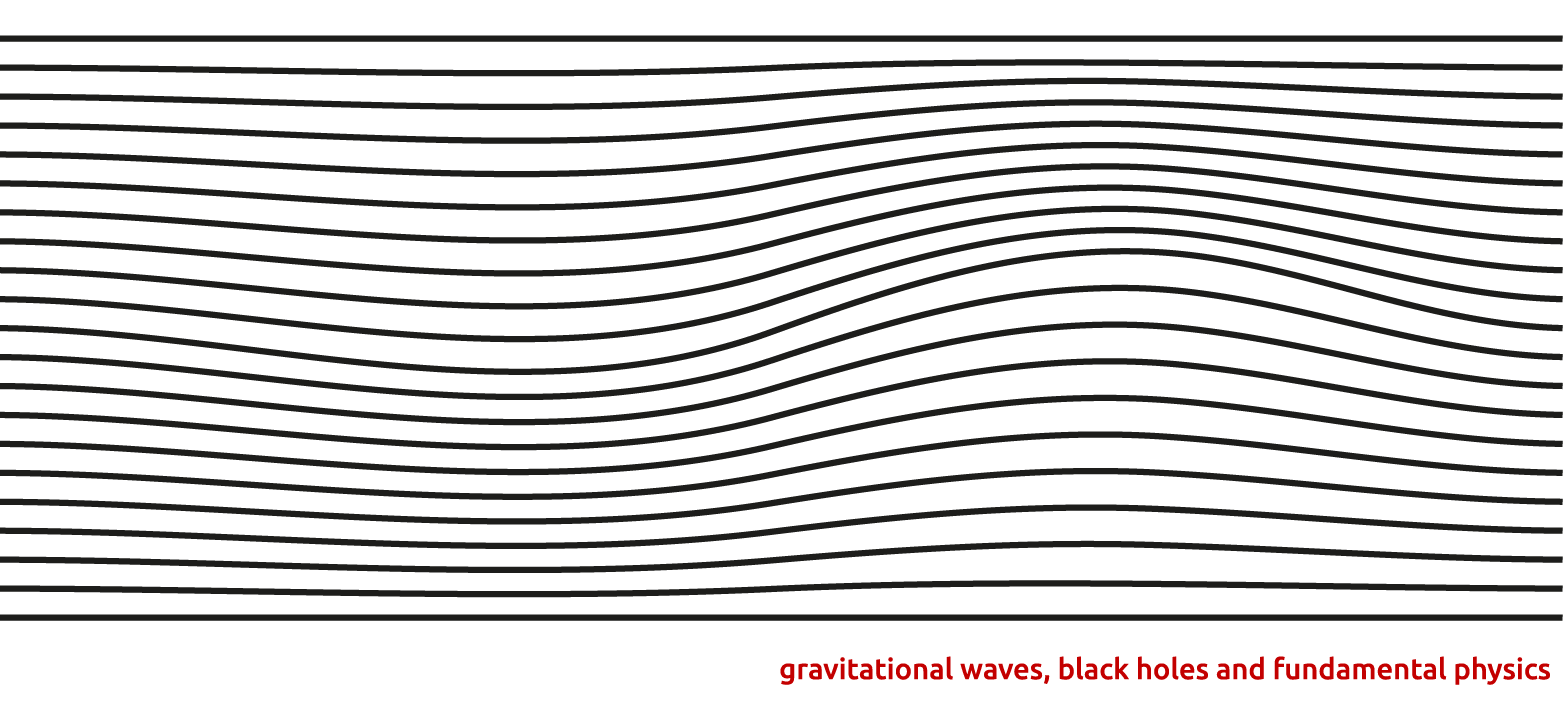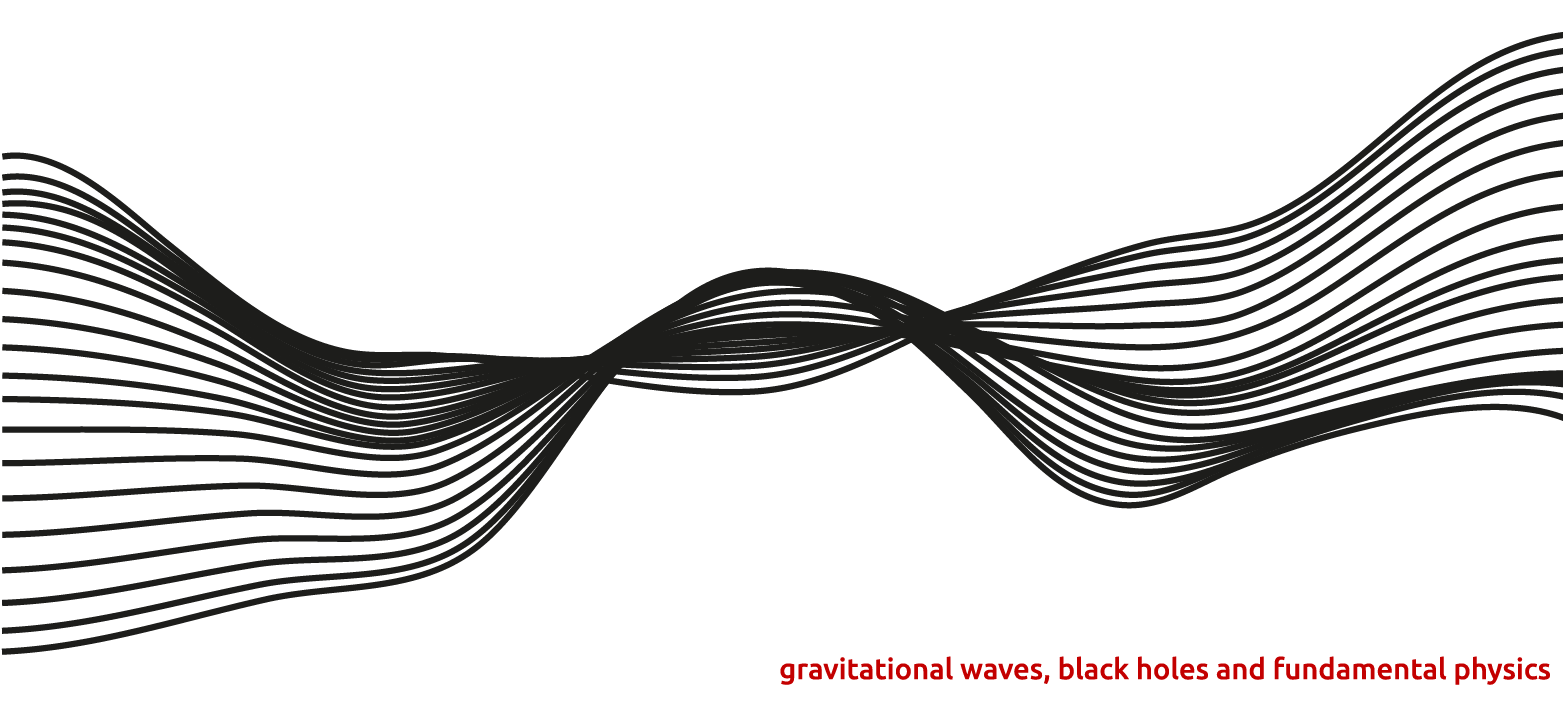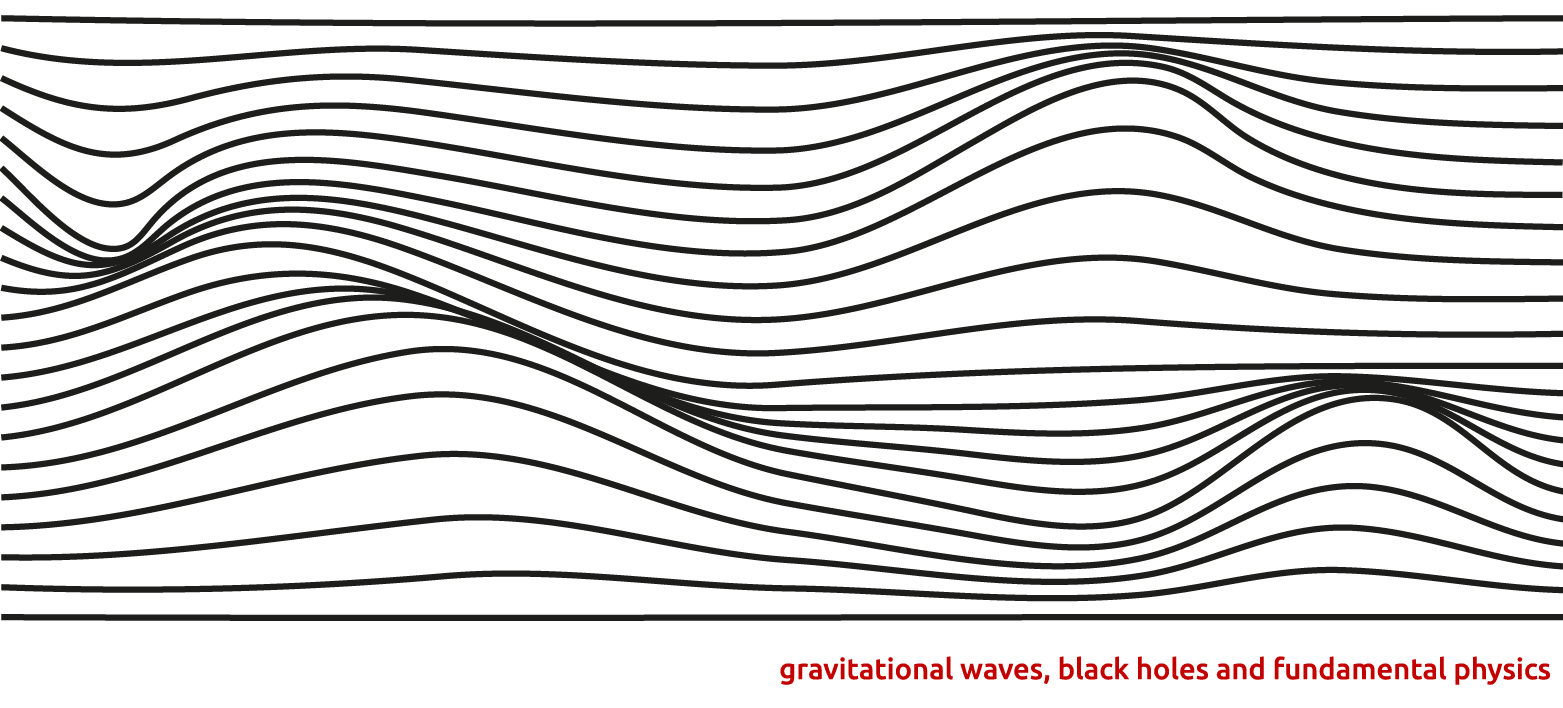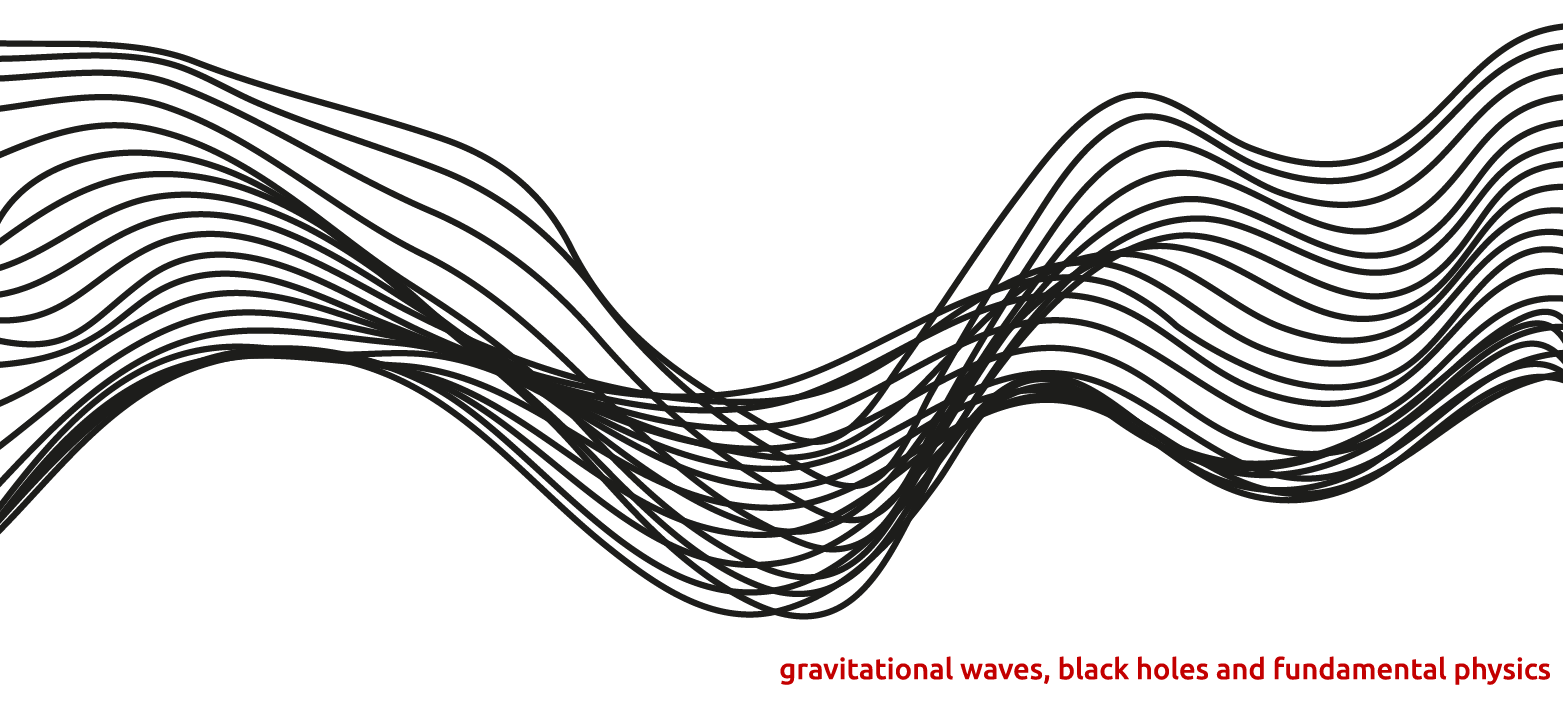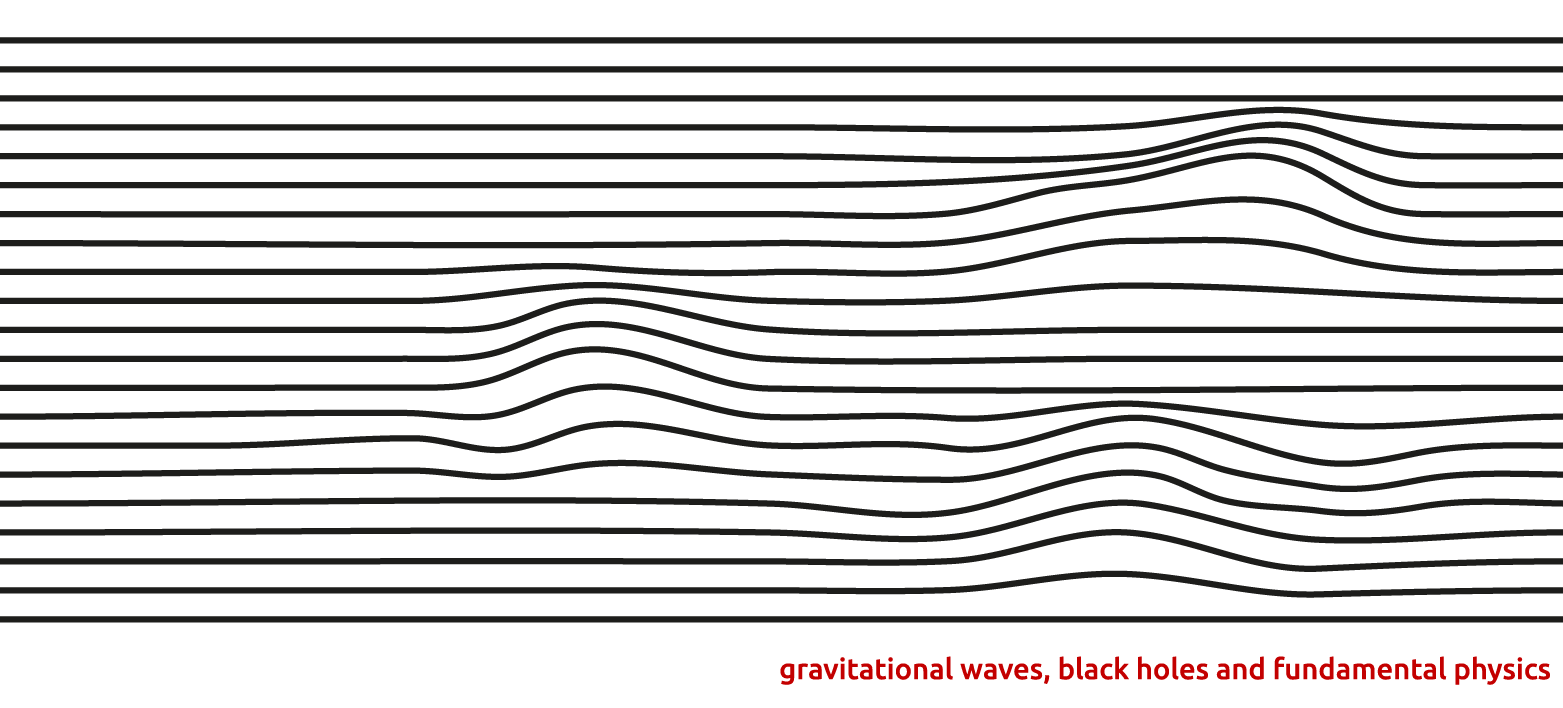 New fields, new interactions or any departure from the textbook description of gravity or particle physics might very well make their first appearance in the strong gravity regime. The main goal of WG3 is to create links between fundamental physics and black holes observations, in search of new physics. In particular it aims to:
(i) use data from observations (WG1) and modelling (WG2) in order to vindicate/disprove theoretical predictions regarding the structure and properties of BHs;
(ii) obtain novel predictions and use them to guide targeted observations and modelling;
(iii) act as a link between this COST action and other communities (e.g. cosmology and theoretical physics).
A key activity of WG3 will be the "Gravity Data Group" initiative, which will collect and comprehensively present all constraints on gravity theories. This initiative will be cross-disciplinary and open to nonmembers of the action.
Topic
Leader

WG3a: Testing the Black Holes hypothesis




Carlos Herdeiro

herdeiro _at_ ua.pt

WG3b: Strong field parametrizations




Kent Yagi

kyagi _at_ princeton.edu

WG3c: Black holes beyond General Relativity




Enrico Barausse

barausse _at_ iap.fr

WG3d: Black hole perturbation theory and fundamental physics




Paolo Pani

Paolo.Pani _at_ roma1.infn.it

WG3e: Binaries in alternative theories of gravity




Carlos Palenzuela

carlos.palenzuela _at_ uib.es

WG3f: GW Data analysis beyond GR




Anuradha Samajdar

anuradha.samajdar _at_ unimib.it

 

Key Initiative: Gravity Data Group

 

 

WG3 Members:

Tiziano Abdelsalhin (Italy)

Victor Ambrus (Romania)
Charis Anastopoulos (Greece)

Lorenzo Annulli (Portugal)
Theocharis Apostolatos (Greece)

László Árpád Gergely (Hungary)

Bakopoulos Athanasios (Greece)

Stas Babak (France)

Eugeny Babichev (France)

Mihaela-Andreea Baloi (Romania)

Leor Barack (UK)

Elvis Barakovic (Bosnia and Herzegovina)

Enrico Barausse (France)

Pedro Bargueño De Retes (Colombia)

Robert Benkel (UK)
Laura Bernard (Portugal)

Sebastiano Bernuzzi (Germany)

Christopher Berry (UK)

Emanuele Berti (USA)

Miguel Bezares (Spain)

Diego Blas (Switzerland)

Jose Blazquez Salcedo (Germany)

Mateja Bošković (Serbia)

Richard Brito (Germany)

David Edward Bruschi (UK)

Vitor Cardoso (Portugal)

Sante Carloni (Portugal)

David Champion (Germany)
Christos Charmousis (France)

Piotr Chrusciel (Austria)

Andrew Coates (Germany)

Lucas Collodel (Germany)

William Cook (UK)

Miguel Correia (Portugal)
Pep Covas (Spain)

Marco Crisostomi (France)

Djuna Croon (UK)

Álvaro de la Cruz-Dombriz  (South Africa)

Pedro Cunha (Portugal)

Viktor Czinner (Portugal)

Orville Damaschke (Germany)

Kyriakos Destounis (Portugal)

Kostas Dialektopoulos (Italy)

Alexandru Dima (Italy)

Daniela Doneva (Germany)

Sorin Dragomir (Italy)

Francisco Duque (Portugal)

James Edholm (UK)
Roberto Emparan (Spain)

Recai Erdem (Turkey)

Jose Maria Ezquiaga (Spain)

David Fajman (Austria)

Valeria Ferrari (Italy) 

Miguel Ferreira (Portugal)

Pedro Ferreira (UK)
Andrew Finch (Malta)
Jose Antonio Font (Spain)
Nicola Franchini (UK)

Kwinten Fransen (Belgium)

Viktor G. Gakis (Greece)

Dmitry Gal'tsov (Russia)

Cecilio Garcia (Spain)
Juan Garcia-Bellido (Spain)

Archisman Ghosh (Netherlands)

Thanasis Giannakopoulos (Portugal)
Kostas Glampedakis (Spain)

Andrzej Góźdź (Poland)

Saskia Grunau (Germany)

Chenxia Gu (UK)

Leonardo Gualtieri (Italy)

Eduardo Guendelman (Israel)

Carsten Gundlach (UK)

Leïla Haegel (France)

Troels Harmark (Denmark)

Daniel Heinesen (Norway)

Lavinia Heisenberg (Switzerland)
Filip Hejda (Portugal)
Carlos Herdeiro (Portugal)

Mario Herrero Valea (Italy)

Thomas Hertog (Belgium)

Tanja Hinderer (Netherlands)

Philippe Jetzer (Switzerland)

Xisco Jimenez-Forteza (Italy)

Marc Kamionkowski (USA)

Claus Kiefer (Germany)

Masashi Kimura (Portugal)
Kostas Kokkotas (Germany)

Michael Kramer (Germany)

Jutta Kunz (Germany)

Claus Laemmerzahl (Germany)
Jackson Levi Said (Malta)
Stefano Liberati (Italy)

Jorge Lopes (Portugal)

Raimon Luna (Spain)

Yin-Zhe Ma (South Africa)

Elisa Maggio (UK)

Maciej Maliborski (Austria)

Marina Martínez Montero (Belgium)

Andrea Maselli (Germany)

Anupam Mazumdar (Netherlands)

Jurgen Mifsud (UK)

Masato Minamitsuji (Portugal)

Christopher Moore (Portugal)

David Mota (Norway)

Zahra Motahar (Germany)

Dimitris Moustos (Greece)

Ilia Musco (Spain)

Sourabh Nampalliwar (Germany)

David A. Nichols (Netherlands)

Alex Nielsen (Germany)

Nils Nilsson (Poland)

Samaya Nissanke (Netherlands)
Emil Nissimov (Bulgaria)

Niels Obers (Denmark)

Roberto Oliveri (Belgium)

Jan Ostrowski (Poland)

Kanti Panagiota (Greece)

Paolo Pani (Italy)

Christiana Pantelidou (Ireland)

Leftheris Papantonopoulos (Greece)

Georgios Pappas (Portugal)

Vedad Pasic (Bosnia and Herzegovina)

Włodzimierz Piechocki (Poland)

Aaron Poole (UK)

Diana Popescu (Romania)

Geraint Pratten (Spain)

Eugen Radu (Portugal)

Fethi Ramazanoglu (Turkey)
Antoni Ramos (Spain)

Guilherme Raposo (Portugal)

Harvey Reall (UK) 

Luciano Rezzolla (Germany)

Marek Rogatko (Poland)

Roxana Rosca (UK)

Javier Rubio (Portugal)

Mairi Sakellariadou (UK)

Ippocratis Saltas (Czech Republic)

Anuradha Samajdar (Netherlands)

Nicolás Sanchis-Gual (Spain)

Raquel Santos García (Spain)

Mehdi Saravani (UK)

Patricia Schmidt (Netherlands)

Kostas Skenderis (UK)

Carlos Sopuerta (Spain)
Thomas Sotiriou (UK)

Ulrich Sperhake (UK)

Ciprian Sporea (Romania)

Danièle Steer (France)

Leo Stein (USA)

Isabel Suárez Fernández (Portugal)

Marika Taylor (UK)

Nakas Theodoros (Greece)

Alexandre Toubiana (France)

Anders Tranberg (Norway)

Orlenys Troconis (Spain)

Caner Unal (Czech Republic)

Kivanc Unluturk (Turkey)

Jose Velhinho (Portugal)
Yosef Verbin (Israel)
Bert Vercnocke (Belgium)
Daniele Vernieri (Portugal)

Rodrigo Vicente (Portugal)
Frederic Vincent (France)
Vincenzo Vitagliano (Portugal)

Georgios Vretinaris (Greece)

Norbert Wex (Germany)

Wojciech Wiślicki (Poland)

Aneta Wojnar (Poland)

Kent Yagi (USA)

Haopeng Yan (Denmark)

Stoycho Yazadjiev (Bulgaria)

Miguel Zilhão (Portugal)